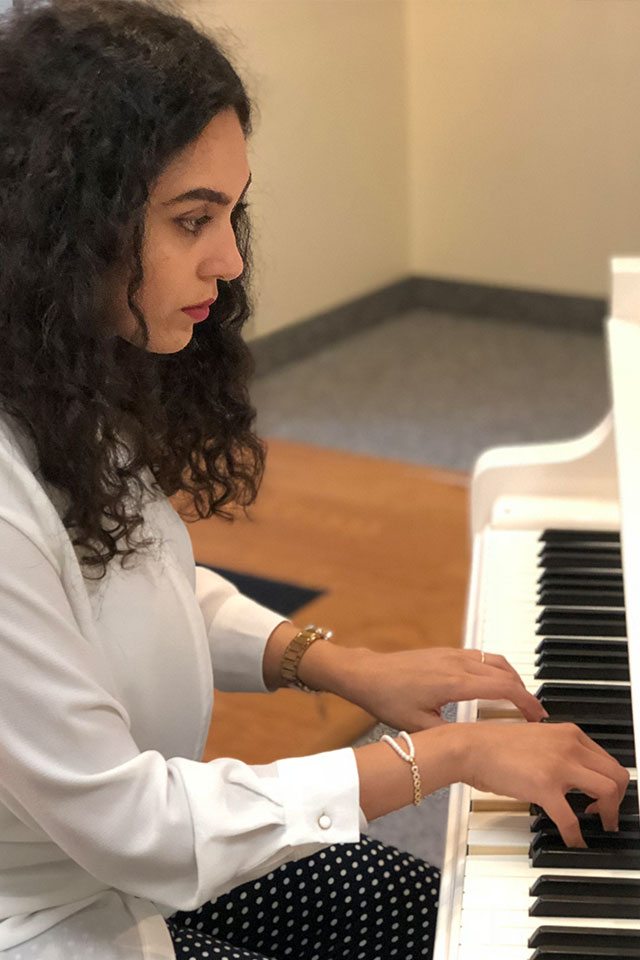 Sara Pakravan
Pianist, Vocalist, Composer & Arranger
An RCM registered teacher, Sara holds a Bachelor degree in Music Composition from Tehran University of Art.
As a piano teacher Sara teaches students of all ages, but with her knowledge of Early Childhood Music Education gained through her Orff Pedagogy Certification from the Royal Conservatory of Music and assisting the RCM musical camps and Smart Start Classes, she places a major focus on teaching piano to children.
As a vocal coach Sara has a passion for teaching vocal techniques that helps the students to develop their own personal styles. She teaches Persian and English pop singing and also Iranian Traditional Radif singing school. She works with producers from labels such as Progressive Vibes and Ensis Records.
Sara Composed numerous short pieces for piano and ensembles such as Theme, and Variations for cello and piano, Oriental dance (Phantasy for Piano and Harp).
Join our Teaching staff
We are always looking for talented teachers to join our teaching staff.
Start Learning Instrument Today 
30 Min Free Assessment.