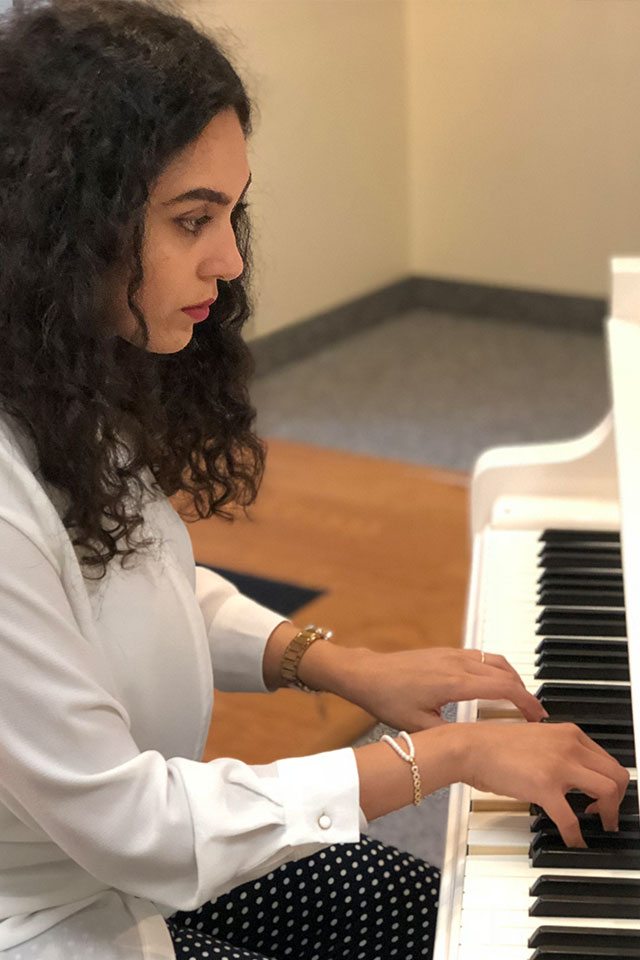 Sara Pakravan
Pianist, Vocalist, Composer & Arranger
An RCM registered music teacher, Sara holds a Bachelor degree in Music Composition from the Art University of Tehran.
She is currently an active pianist, vocalist, composer, arranger, and educator.
Sara teaches students of all ages, but with her knowledge of Early Childhood Music Education and her Orff Pedagogy Certification from the Royal Conservatory of Music, she places a major focus on teaching piano to children. She has gained professional experience and valuable teaching skills during the RCM summer camp activities (Choir Camp, Band Camp and Instrument Exploration) and Smart Start Classes for Early Childhood Music Education.
Sara Composed numerous short pieces for piano, Theme, and Variations for cello and piano, Sonata in different modes for two flutes, String quartet, and Triangle Oriental dance (an Orchestral Movement).
Join our Teaching staff
We are always looking for talented teachers to join our teaching staff.
Start Learning Instrument Today 
30 Min Free Assessment.