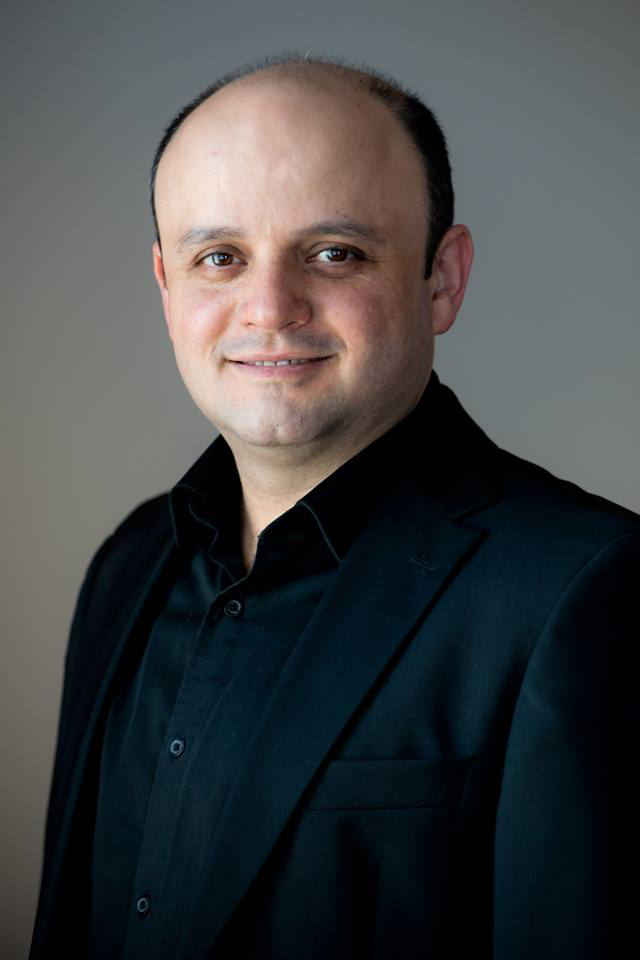 Maziar Heidari
RCM Examiner, Advanced certified teacher, Conductor, Composer and Pianist Maziar Heidari has dedicated his career to advancing the community music scene in Canada. Maziar completed a Master of Composition at the Art University of Tehran, where he also taught piano and orchestration, and led a flourishing musical career in Iran for over a decade, serving as a composer, conductor, and pianist with the Iran National Music Orchestra. After moving to Toronto in 2010, Maziar obtained an MMus in Conducting from the University of Toronto and has since held several conducting positions, including with Orchestra Toronto, Hart House Orchestra, and the University of Toronto Symphony Orchestra.
Maziar was awarded the Tirgan Festival trophy for conducting at the festival's opening ceremony at the Harbourfront Centre in 2011. This experience led him to become one of the co-founders of the Iranian-Canadian Composers of Toronto (ICOT), a non-profit collective dedicated to works celebrating diversity and composed by and for Iranians living in Toronto. Maziar has been extensively recognized for his work as Music Director of ICOT, including with an RBC Top 25 Canadian Immigrant award in 2017. He also recently served as a judge for the JUNO Awards, highlighting his recognition as a leader in the classical music community.
In 2014, Maziar founded Heidari Music, a Toronto-based music school dedicated to teaching piano and other instruments to students of all backgrounds. An active freelance educator for students of all levels, he is an active member of both the Ontario Registered Music Teacher Association (ORMTA) and the Canadian Federation of Music Teachers' Association (CFMTA).
Maziar is an associate composer with the Canadian Music Centre and a professional member of SOCAN with several published compositions. As a pianist for over two decades, Maziar has performed hundreds of times in dozens of different ensembles around the world, including in Europe, Asia, and North America. Maziar is a long-time member of the Toronto Symphony Volunteer Committee, through which he helps coordinate volunteer efforts to support classical music in Toronto.
Maziar's teachers have included David Briskin, Uri Mayer, Kevin Mallon, Ardeshir Rohani, Farhad Fakhreddini, Ahmad Pejman, Sharif Lotfi, Hossein Dehlavi, Mostafa Pourtorab, Siavash Beizaii, Tolib Shakhid (Conservatory of Moscow), and Khayyam Mirzazade (Azerbaijan State Conservatory). He himself has taught students at all levels in both Iran and Canada.
Start Learning Instrument Today 
30 Min Free Assessment.