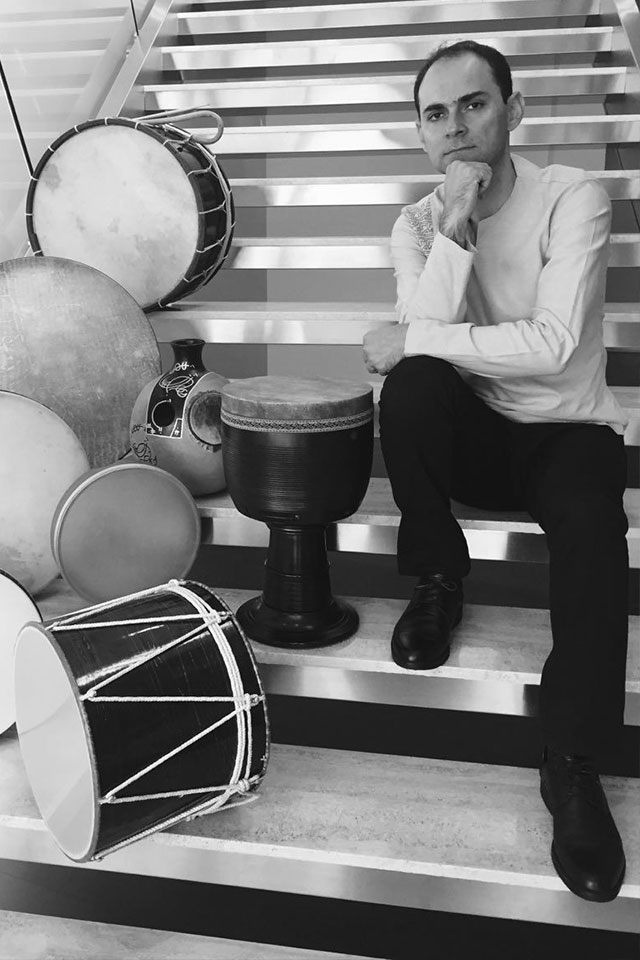 Ali Massoudi
Multi-Percussionist & Music Teacher
Ali Massoudi, multi-percussionist and music educator. He has authored 5 publications, including the highly respected methods for Tombak, Daf, and Udu, which has motivated students around the world. He works as the music director for "Navayeh Kimia" ensemble. 
As an experienced musician, he has been playing several percussion instruments and working with music scholars.
During the time, he has had the opportunity to work with many famous musicians as well as musical ensembles and orchestras. In the following there are some of them:
Cooperating with Tehran Symphony Orchestra conducted by Majid Entezami, Manouchehr Sahbai, Shahrdad Rohani, Nader Mortezapour and had a lot of concerts in Iran,France, Belgium , Italy, Netherlands and Switzerland.
Cooperating with Iran National Music Orchestra conducted by Farhad Fakhreddini and had concerts in Iran.
Cooperating with Symphony and National Orchestra, Percussion ,Traditional and Kurdish Ensembles of National TV and had a lot of concerts and recording a lot of sound tracks.
Cooperating with some traditional ensembles like, Naghmeye Kimia, Eal, Hamnavazane Mehr, Parnian, Taranome Jan, Mahtab Rou, National Instruments and had a lot of concerts in Iran, China, France, Germany, Austria, Cuba and Turkey.
Join our Teaching staff
We are always looking for talented teachers to join our teaching staff.
Start Learning Instrument Today 
30 Min Free Assessment.