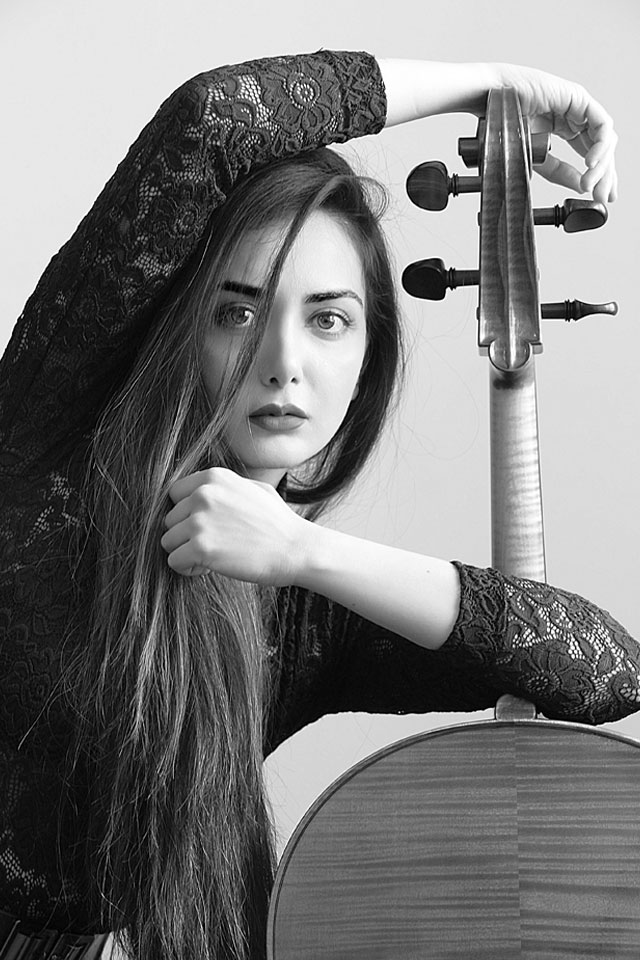 Shahrzad Shakeri
Shahrzad Shakeri earned her Bachelor and Masters degree in cello performance from Mcgill University under the virtuoso cellist Matt Haimovitz. She also studied at the Conservatory of Paris (CRR de Paris) with renowned cellist Helene Dautry. She has performed in various solo recitals, chamber music ensembles, orchestras, and festivals across Europe, the Middle East and North America. She has always been given fantastic opportunities to work with well-known cellists and teachers at school, festivals and masterclasses such as Philippe Muller, Jerome Pernoo, Raphael Pidoux, Johannes Moser, Richard Aaron.
Teaching has been a significant part of Shahrzad's career. She has taught students of all backgrounds, from young children to adults. She is always interested in discovering new, exciting ways of teaching music to students at different levels. Her teaching is based on the principles of the Suzuki Method. She is passionate about making the learning process a fun experience for everyone while helping students find their unique ways of playing at ease and expressing their emotions and musical ideas.
Start Learning Instrument Today 
30 Min Free Assessment.